Personal and Intuitive development
The key to yourself
You may recognize moments in your life when you felt fully in your strength and realized that you did not have to 'work' to get things done. These are moments when you 'coincide' with yourself,so to speak. There is no difference between: who am I, what do I love to do and what do I have to offer. You're not obstructed by your chattering brain that tends to portray reality just less brightly and to make you look smaller than you are. 
Children up to about six years old have the talent to fully do who they are.They live in the moment and can be completely absorbed in what they are doing. This also appears to be true of people who are (have been) successful.
Just think of Johan Cruijff or Einstein. The golden triangle between 'who am I', 'what do I love to do' and 'what do I have to offer' was completely in harmony for them. There was no separation between these three. For most people, however, this doesn't seem to be the case. As you grow up, you learn to adapt yourself more and more to the expectations of others or 'the standard' at school, on the street or in (social) media.
And every once in a while, something gnaws. You might sense that "something is missing" or "wrong" in your life. Or you may feel it's time to do what you came here for.To live according to your soul-purpose.To release what's inside.To start doing who you are. But now what? Then the question quickly arises: who am I and what do I really want? No matter what you try, you can't put your finger on it.
Do you grant yourself the chance to go just that level deeper in your personal & intuitive development, beyond the chatter of your brain?
Perhaps you have already tried everything to get the best out of yourself. Your head is spinning and you've had countless conversations with yourself, your friends, colleagues or even professionals. But somehow, none of this seems to help.
We are used to approaching our questions, problems and challenges in a rational way. To reason them out, analyze them, try to make sense of it all and come up with practical solutions or tools. But my experience is that this is just a band-aid on the wound. A band-aid with which you can (temporarily) cover the underlying emotions and desires.
In addition, I believe that the answer for real change and growth can' t be found with just your ratio. Because if that were the case, why didn't you find the right answers yet? After all, you are smart enough.
"I am really heavily impressed... I have learned more with this program than years of therapy with my psychologist..."
Kim
"The personal leadership program has given me profound insights into my leadership qualities and restrictive beliefs. The insights are extremely valuable. Every session I got to know myself more and more. I now realize which course/route I want to take in live and how to move forward. Angela knows how to get to the core every time and helps to understand it through beautiful metaphors."
Mary
"In 2013, we as a physiotherapy partnership had the opportunity to spend a day with Angela. We were looking for a balance in both our professional and personal lives. Through meditation and making moodboards, we came to completely new insights about ourselves and each other that are still being addressed to this day..."
Annemarie - Co-owner of De Driesprong, psychosomatic and physiotherapist
"… Angela was tijdens de sessie met ons hele team ondersteunend en leidend. Ze creëerde een veilige omgeving waarin iedereen zichzelf kon zijn. We hebben die dag elkaar beter leren kennen op een diepere laag."
Annemarie - Co-owner of De Driesprong, psychosomatic and physiotherapist
"Angela knows how to strike the right chord with people and sees everyone's strength. She guides you in an enthusiastic way to discover yourself. She has passion for her profession and with her open mind and loving attitude she gets everyone on board. I myself have been able to participate in her program and I have gained a lot from it! I appreciated the context of following the sessions with others, because it is very special to see the other participants grow as well!"
Roos - Lecturer HAS University of Applied Sciences
"I notice that I am increasingly gaining my power and at the same time have become a lot gentler. I' m getting more done by doing less and i'm still trying to get used to that."
Jackie
"Amazing to experience how much has changed and started to roll forward with me after our appointment. I was thrilled by the whole experience and I would like to thank you for that. I have found my own strength and I made some great choices, I am only looking forward to more. Finally life beckons!"
Eline
"Angela truly listens and reflects by showing you a mirror and asking the right questions that really help you get to the core. She has been the key in my quest to get to the essence of my values, my direction in life. The confusion in my head and the lack of understanding of the feelings I experienced, I was able to place and accept. The sessions were more than valuable and I am grateful to Angela."
Mark
I love to help you bring out the best of yourself (again) so you can do who you are
In mijn ogen komt échte verandering en groei pas tot stand wanneer je gebruik maakt van álle kennis en informatie die je bij je draagt. Wanneer je gebruik maakt van de totaliteit van wie je bent. Een mens is immers veel meer dan z'n brein. Uit diverse wetenschappelijke onderzoeken is namelijk gebleken dat wij voor meer dan 85% de dingen onbewust doen, zoals keuzes maken of handelingen verrichten. Daarom spreek ik dan ook zowel je ratio, emotie als intuïtie aan:
Ratio: het vermogen om te denken, dingen te begrijpen, te verklaren en onder woorden te brengen
Emotie: de stem van je behoeftes en verlangens en de sleutel tot je eigen kern en kracht
Intuïtie: de stem van je innerlijke waarneming, weten en wijsheid, een stem die verder gaat dan kennis
Dit doe ik middels geleide meditaties/visualisaties, metaforensessies, diverse oefeningen en gesprekken. Je leert o.a. te luisteren naar je intuïtie en zet daarmee gelijktijdig je energieveld in beweging waardoor je ook op een dieperliggend niveau met jezelf aan de slag gaat. Je zult uiteindelijk merken dat je meer kracht uitstraalt en de impact op anderen wordt vergroot.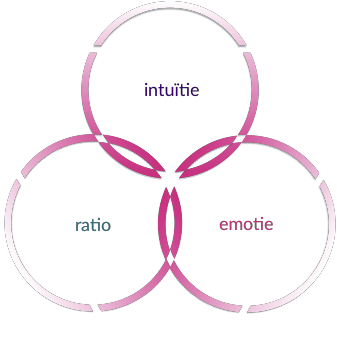 Tijdens de sessies maak ik zelf ook gebruik van mijn healing– en readingskills waardoor ik je kan ondersteunen in je proces en kan helpen om de informatie vanuit je energieveld makkelijker naar boven te halen en te begrijpen. Daarnaast, en niet geheel onbelangrijk, is er tijdens de sessies meer dan genoeg ruimte voor humor en plezier. Want zeg nou zelf groeien is toch veel leuker in een lichte dan in een donkere omgeving? Een plantje groeit immers ook beter in de zonneschijn dan in de schaduw.
Ik help je graag om het beste uit jezelf te halen. Hoe? Dat kan op verschillende manieren: het volgen van een individueel coachingstraject of het deelnemen aan een van de groepsprogramma's. Uiteraard is het ook mogelijk om in-company trajecten te verzorgen.
Wanneer we gebruik maken van ieders unieke passies en talenten, dan kunnen we met z'n allen de wereld een stukje mooier maken, voor nu en later
Iedereen is anders. Mijn droom is dat iedereen zichzelf mag zijn, gewoon zoals ie is. Dat iedereen de kans krijgt om de beste versie van zichzelf te kunnen zijn, en niet een aangepaste versie zoals (we denken dat) anderen willen dat we zijn.
Ik ben ervan overtuigd dat wanneer we gebruik maken van ieders volledige potentie, ieders unieke passies en talenten, dat we met z'n allen de wereld een stukje mooier kunnen maken. Voor nu en later.
Dus waarom 'normaal' zijn en voldoen aan 'de norm', het gemiddelde als je ook de beste versie van jezelf kunt zijn?
'Anders' (Different)
The real story of generation Zenz, the 5- to 25 year olds of today
Are children and youngsters nowadays actually more spoiled, hard-to-handle and only thriving whilst online? Is there actually an explosion of children with ADHD, ADD, autism, high sensitivity, etc.? read more
"For anyone who is involved with or interested in young people, for anyone who is interested in the world of today and tomorrow, this book is more than worth reading."
Helmar Niemeijer
Review: Managementboek
"I am touched by this profound and powerful plea to look past the expectations, labels, norms and masks so we can once again see and embrace the uniqueness of our children and youth. It provides me as a teacher and parent a complete and clear understanding of today's generation, parenting...and ultimately myself."
Karin van de Vegte
Elementary school teacher, ECHA giftedness specialist
"An absolute must read if you are involved with children and young people, both in your work and private life! The book shows you how to look at them differently and guides you in how to support them in becoming, as Angela puts it, "the best version of themselves."
Mary van Hoek-Hendriks
Lecturer Food Innovation HAS University of Applied Sciences
"Weghorst describes in an accurate, detailed way the results of her profound research..." "She does this in a way that touches you. It's not a dry, scholarly book, but a book that is alive"
Willem van Hartskamp
Review: BoekenBloggenderwijs
Wil je weten wat ik voor jou/je organisatie kan betekenen op het gebied van persoonlijke- en intuitieve ontwikkeling? Of wil je meer informatie?
Bel of mail me. Ik vertel je er graag meer over. Naast onderstaand onderstaand aanbod, deel ik graag mijn inzichten met je middels lezingen/inspiratie sessies en mijn blogs op diverse platforms.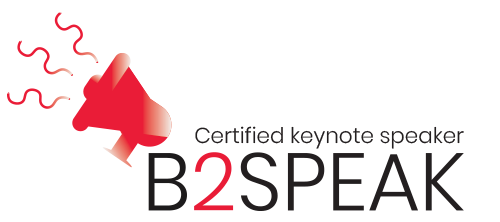 Overzicht aanbod
Persoonlijke- & Intuïtieve ontwikkeling
Met het Personal BrandKey programma verkrijg je diepgaand inzicht in jezelf, in dat wat jou uniek maakt. Je krijgt inzicht in je (soul)mission, talenten en drijfveren en antwoord op vragen als: wie ben ik en wat wil ik nu écht?
Kortom: de Personal BrandKey = de sleutel tot jezelf.

Personal leadership
Met behulp van dit persoonlijk leiderschapsprogramma leer je om (meer) te koersen op je innerlijke wijsheid en te handelen vanuit zelfvertrouwen. Je ervaart meer rust en balans in denken, voelen en handelen. Je impact (op het gedrag van anderen) wordt sterk vergroot omdat je een natuurlijk leiderschap uitstraalt.
(Online) Soulsessions
Laat je inspireren door de stem van je onderbewuste, je innerlijke wijsheid en verkrijg op een dieperliggend niveau inzicht in jezelf en relevante thema's in je leven.
Daarnaast zul je ervaren dat je meer in je kracht komt te staan in zowel je persoonlijke als professionele leven, omdat je energiesysteem in balans komt.
Reading
Tijdens dit 'gesprek met jezelf' krijg je op een dieperliggend niveau inzicht in jezelf en de hoofdthema's die in deze levensfase spelen in je persoonlijke en professionele leven. Afhankelijk van je vraag kun je ook inzicht krijgen in bijv. je levensmissie, relaties, werk en gezondheid.
Elevator pitch workshop
In deze workshop leer je een korte, krachtige elevator pitch te geven. Naast de inhoudelijke boodschap, besteden we aandacht aan je onderliggende drijfveren en motieven. Hierdoor ben je in staat om je elevator pitch de benodigde bezieling en echtheid mee te geven waardoor hij ook daadwerkelijk het hart van je publiek weet te raken.
TwinQ Persoonlijkheidsprofiel©
Het TwinQ Persoonlijkheidsprofiel biedt diepgaand inzicht in je karaktereigenschappen, je kwaliteiten, valkuilen, communicatievoorkeur, onderliggende drijfveren en natuurlijke rol binnen een team. Met behulp van het TwinQ Persoonlijkheidsprofiel leer je niet alleen je eigen gedrag beter in perspectief te plaatsen, maar ook dat van een ander waardoor meer onderling begrip ontstaat
Binnen organisaties kunnen de TwinQ Persoonlijkheidsprofielen inzicht bieden in de verschillende persoonlijkheden en kwaliteiten die binnen het team aanwezig zijn. Dit draagt bij aan onderlinge waardering en respect waardoor collega's prettiger en effectiever kunnen samenwerken.
CRKBO registered
TwinQ is certified in accordance with the quality code for educational institutions for short professional education. Short-term vocational education is understood to mean all training aimed at enabling people to function (better) in a (future) job.
Due to its registration in the CRKBO register, TwinQ has a VAT exemption for all personal development sessions, workshops and trainings. In addition, most companies have a budget for training and/or personal development. The advantage of this registration is that clients can rest assured that TwinQ meets the quality requirements for short professional education. More information can be found on the website of CRKBO.