Generatie Z: de kinderen, jongeren en jongvolwassenen van nu
Als je kinderen, jongeren en jongvolwassenen wilt bereiken, ondersteunen of motiveren, dan is het belangrijk om eerst te begrijpen wie ze zijn. En dat betekent niet alleen kijken naar wat ze aan de buitenkant laten zien op school, straat of social media. Om ze in hun hart te kunnen raken moet je weten wie ze ze diep van binnen zijn.
Kinderen, jongeren en jongvolwassenen zijn niet alleen inspirerend, verfrissend en humoristisch maar ook confronterend en uitermate kritisch. Het is telkens weer een uitdaging en feest om met hen in gesprek te gaan. En het moment dat ik het vertrouwen krijg om achter de maskers, recht in hun hart te mogen kijken, is onbetaalbaar. Een moment dat mij elke keer weer raakt. En de afgelopen tien jaar heb ik talloze gesprekken met hen gevoerd over de meest uiteenlopende onderwerpen.
Daarnaast heb ik een grootschalig en diepgaand onderzoek uitgevoerd onder vierduizend 5- tot 25-jarigen en hun ouders, wat vele verrassende inzichten heeft opgeleverd. Zo blijkt o.a. dat Generatie Z, de 5- tot 25-jarigen van nu, zich niet alleen anders voelt, maar ook anders in het leven staat en het anders wil aanpakken dan haar voorgangers. Het is een generatie die vanwege haar bijzondere eigenschappen en idealen misschien wel een mooiere naam verdient: 'Generatie Zenz'.
Voor wie zijn de inzichten over Generatie Zenz interessant?
De inzichten over Generatie Zenz zijn niet alleen interessant voor het bedrijfsleven, onderwijsinstellingen, HRM medewerkers en overheden maar ook voor ouders, kinderen en jongeren zelf. Daarom deel ik mijn insights en inspiration graag middels het boek 'Anders', inspiratiesessies, workshops en diverse blogs.
Tevens kan ik aanvullende insights en inspiration bieden door het uitvoeren/begeleiden van onderzoek voor bedrijven en organisaties die de wereld voor hen een beetje mooier willen maken, voor nu en later.
'Anders' (Different)
The real story of generation Zenz, the 5- to 25 year olds of today
Are children and youngsters nowadays actually more spoiled, hard-to-handle and only thriving whilst online? Is there actually an explosion of children with ADHD, ADD, autism, high sensitivity, etc.? read more
"For anyone who is involved with or interested in young people, for anyone who is interested in the world of today and tomorrow, this book is more than worth reading."
Helmar Niemeijer
Review: Managementboek
"I am touched by this profound and powerful plea to look past the expectations, labels, norms and masks so we can once again see and embrace the uniqueness of our children and youth. It provides me as a teacher and parent a complete and clear understanding of today's generation, parenting...and ultimately myself."
Karin van de Vegte
Elementary school teacher, ECHA giftedness specialist
"An absolute must read if you are involved with children and young people, both in your work and private life! The book shows you how to look at them differently and guides you in how to support them in becoming, as Angela puts it, "the best version of themselves."
Mary van Hoek-Hendriks
Lecturer Food Innovation HAS University of Applied Sciences
"Weghorst describes in an accurate, detailed way the results of her profound research..." "She does this in a way that touches you. It's not a dry, scholarly book, but a book that is alive"
Willem van Hartskamp
Review: BoekenBloggenderwijs
Wil je weten hoe jou/je organisatie kan ondersteunen middels inzicht in deze bijzondere generatie? Of wil je meer informatie?
Bel of mail me. Ik vertel je er graag meer over. Naast onderstaand onderstaand aanbod, deel ik graag mijn inzichten met je middels lezingen/inspiratie sessies en mijn blogs op diverse platforms.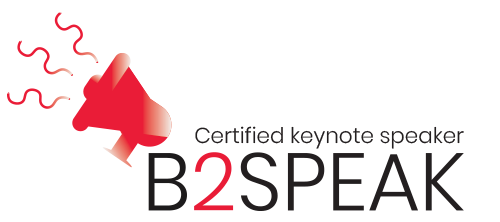 Overzicht aanbod
inzicht in de kinderen, jongeren & jongvolwassenen van nu
Het boek 'Anders'
'Anders' geeft een kijkje recht in het hart van Generatie Zenz en neemt je mee in hun wereld, naar wie ze écht zijn & wat hen diep van binnen bezighoudt.

Onderzoek
Wat is er mooier dan op ontdekkingstocht gaan met je doelgroep? Zij weten als geen ander wat hen beweegt en of je product of dienst de juiste snaar raakt.

Inspiratiesessies
Laat je inspireren door de belangrijkste inzichten over Generatie Zenz en krijg inzicht in wie ze zijn en waarom ze doen wat ze doen.
Training 'begeleiden Generatie Zenz'
Ontdek hoe je een échte verbinding met je kind/leerlingen kunt creëren en daarmee het beste in hen (en jezelf!) naar boven kunt halen.
CRKBO registered
TwinQ is certified in accordance with the quality code for educational institutions for short professional education. Short-term vocational education is understood to mean all training aimed at enabling people to function (better) in a (future) job.
Due to its registration in the CRKBO register, TwinQ has a VAT exemption for all personal development sessions, workshops and trainings. In addition, most companies have a budget for training and/or personal development. The advantage of this registration is that clients can rest assured that TwinQ meets the quality requirements for short professional education. More information can be found on the website of CRKBO.